Brisbane North's
premier reformer
Pilates studio

40 BLACKWOOD STREET - MITCHELTON
Brisbane North's
premier reformer
Pilates studio

Click here to see the full Reformer Fitness class schedule (live)
Click here to see the full Circuit Fitness class schedule (live)
About Reform Studios
Reform Studios is Brisbane North's premier Pilates location, providing so much more than just group fitness.  We offer:
  a huge timetable of group reformer fitness classes; and
a small group fitness circuit class (including reformer and spring tower) - great for those looking for variety!
Group Reformer Fitness Classes
Our group fitness classes provide a comprehensive whole body workout designed to to strengthen, tone and shape.   Our group timetable has 45+ classes a week, held over 7 days. So we're sure there's a time that works for you.  Workouts can be adjusted to your desired intensity and are tailored to take into account your limitations and fitness level.
Our Group Circuit Class
Our group circuit classes are ideal for clients who love variety in their exercise routine. Especially those who are hooked on Pilates, especially the reformer, but want to 'mix things up' and try new exercises on different apparatus. The circuit class, which we call 'The MIX' is a a Pilates inspired, three station fitness class that includes the reformer. Other exercises in your program may include the reformer/spring tower, spine corrector, bosu ball, ballet barre, resistance bands, foam rollers, and more!
Improve your quality of movement, and improve your quality of life!
Michelle was convinced to come and see us in the Studio by a fellow Reform client, and she's never looked back.  We're so proud of her progress and how much Pilates has changed her life. Seriously, listen to her story below!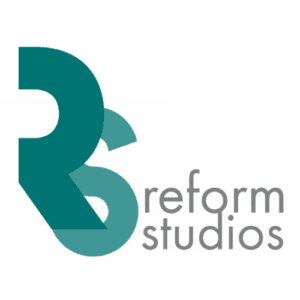 Reform Studios is a warm and welcoming environment for people of all ages and fitness levels to come and feel part of our community. The Studio has two main spaces, one side is our group reformer room, where you follow our guided video system and are coached by our instructor through a 45 minute whole body workout.  You don't have to worry about remembering moves or being coordinated, and we can work with your injuries and niggles.  We provide adjustments and extensions so that every day feels like a totally new workout.  This space focuses on strength and fitness, with each class engaging a multitude of muscles.
Our second space is our circuit room. Here, we have three beautiful Allegro2 reformers (Balanced Body) which are included in each Pilates inspired circuit class. The circuit classes accommodate a maximum of participants, so you have plenty of room. Your instructors will guide you through exercises as part of our three independent stations.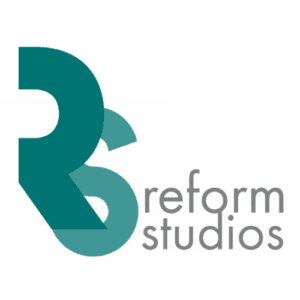 Reformer Pilates is an exercise modality done on a reformer machine that, like its matwork counterpart, involves the principles of centring, concentration, control, precision, breath, and flow. The reformer machine was designed by Joseph Pilates, the founder of Pilates, in the 1920s and involves a system of springs, ropes, pulleys and a moving carriage. During your class, an instructor guides you through a range of slow moving (but not boring!) exercises designed to target muscle groups through a large range of motion.
You may find yourself lying down, standing, kneeling, lying on your side, and pulling straps and pushing against springs. The reformer machine is hugely versatile, and can adapt to your level of strength, therefore catering for everyone in the class. For this reason, it has many benefits, including; limitless exercise variations, excellent for improving both strength and flexibility whilst being gentle on your joints, excellent for toning and most importantly, it's fun! Regular reformer Pilates exercises will lead to greater strength, flexibility and balance, which in turn improve posture, movement and mental health.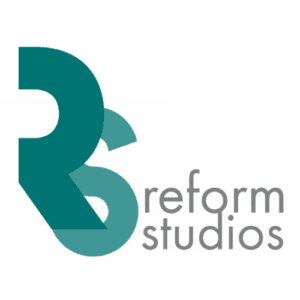 We know it can be daunting starting something new. One of the biggest barriers to starting with a new exercise regime, especially if you're not someone who actively throws caution to the wind, is having the confidence that you're starting in the right place. So where do you start?…great question!

For all our new clients, we require you to come along to one of our weekly reformer intro classes. Before your class, we will have reviewed your Health Questionnaire information and will be able to discuss any concerns you may have at your intro. You will have a chance to meet your new best friend (the reformer) and experience what all the fuss is about during a 30 minute workout. For those with recent reformer experience, and with minimal or no injuries, you may skip this class by reaching out to the team first. 
If you are interested in something a little higher intensity and involving more than the reformer itself during your class, we would recommend our circuit classes (The MIX). However, as they include the reformer, we do ask that all those new to our studio complete 6 reformer classes (e.g. our Introductory Pack) being diving into 'The MIX'.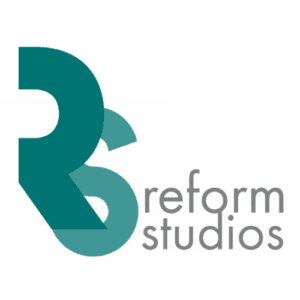 We often get asked about who attends a Pilates studio like ours?
"Will I be ok if I'm not young and fit?"
"Is it ok if I'm not skinny?"
"Will I be able to keep up?"
The answer to all of these is a big YES! Most of our clients are over 40 and have never really been into fitness. We built this studio as a happy place to move your body to a level you're comfortable with, to have fun and to feel welcome. That's it! You don't need to prove anything to anyone at Reform Studios, here, everyone is welcome.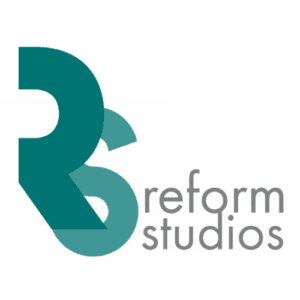 For Fitness classes, the best place to start is with our Reformer Orientation page. Here, we run through all you need to know about the orientation process, as well as how to book yourself in.
You have two options here to get started: 1) for those not 100% convinced reformer Pilates is for them, you are welcome to purchase yourself a one-off class $25 pass for your reformer intro; or 2) dive straight into our 6 class Introductory Pack for $90. With either option you can then proceed to booking your reformer intro online (typically run on a Saturday morning), but available at other times by request.
For anyone who has recent prior experience with the reformer, and no significant injuries, you are welcome to skip the reformer intro. However, we encourage everyone that is new to the studio to do the intro to familiarise yourself with our studio and the equipment. For anyone who has purchased a class pass or pack and is keen to dive straight into classes, please let us know so that we can override the intro prerequisite in our booking system.
Anyone with either a Reform membership or class pack (excluding the Introductory Pack) is able to also book into the circuit classes (The Mix). The are run on Tuesday and Thursday evenings and Saturday morning.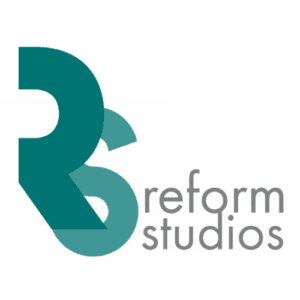 At Reform Studios we love the relaxed atmosphere and strong community vibe we have created. So please don't feel compelled to rush out and buy yourself the latest exercise fashion, just wear what you're comfortable in. If that includes your favourite, and well worn, 'best mum in the world' T-shirt, then we want you to rock that with pride!
In your Pilates class, socks are a must. They not only help with general hygiene, they provide grip whilst on the reformer. We encourage you to buy yourself a pair (or two) of Pilates grip socks in your favourite colour.
Towels are not essential, however you may want to bring along a small towel to place over your head cushion to add a barrier for additional infection control. Rest assured though, you will be wiping down your reformer after your class, including all surfaces you've been in contact with. We also ask you to disinfect your hands both on entry to the studio and on exit – which is why we have set up automatic hand sanitiser stations for you.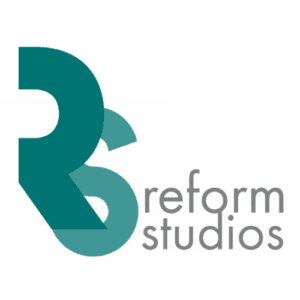 One of the most frequently asked questions, and one one of the most important, is "how many classes a week should I attend?" There's a couple of things to consider here, like how much other exercise are you doing, how much time do you have for classes, and how quickly you are looking for progress?

We often suggest that one class a week will help you maintain your current level of muscle strength, and allow you to slowly improve your range or motion and flexibility. It also provides you with plenty or recovery time if it's been a while since you did any strength based training. Two classes a week is the most popular, and will help you achieve an increase in both muscle tone and strength. As a result, you will see changes in your body shape and posture, and help overcome any niggly chronic pain that has crept in due to lack of movement. Three times a week will see you gain strength quickly, a more rapid change in body shape and a significant improvement in your joint condition and flexibility. This is a big commitment, and you'll see some amazing results!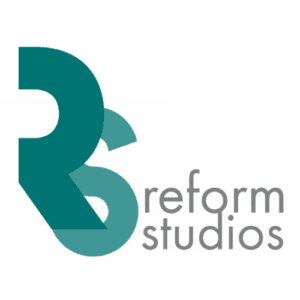 We have an amazing team of Pilates instructors (well, I guess we would say that), but it's true! They are the lifeblood of the Reform Studios business, and they are 100% committed to everyone in our community of clients. You will see from the first moment you enter the studio doors that you have entered into what our clients often refer to as their "happy place". We treat everyone as an individual, including keeping personalised notes on all class attendances. This way, our instructors can review your fitness and injury status before each class.
You're not simply a number to us, as a boutique studio we've made sure the experience is about you, not us.  Plus, they are all a little different from one another, which is how we like it. It may take a few classes to find the instructors that suit your style the best, so we encourage you to give them all a try!
We love how the surrounding community supports us as a local small business, and we truly feel blessed to call Mitchelton home. As this is our only studio, we pour out heart into everything we do, including ensuring you reach your fitness and wellness goals.
Pilates Exercises for Your Bad Knees

Why Pilates? The key to not aggravating an already existing condition, especially when it comes to the knees, is to stick to low-impact exercises. Pilates is just that. With a variety

I challenge anyone to find a better Pilates Class. If you've tried it before elsewhere and it wasn't for you? Book a class with Leigh or the team and it undoubtedly change you mind. The classes are fun, tailored to your level and take into account any medical issues. Every session is different with plenty of variety. Couldn't recommend it enough.
Pauline Milligan
25/09/2020
I started at reformer nearly 2 years ago after being told I should do yoga for my breathing after a lung cancer diagnosis a year before that. I had a third of my right lung removed and then had chemo and radiation treatment. And then was diagnosed with osteoporosis during the treatment because I ended up with 7 rib fractures. It took a year after my treatment to start but I wish I had found your lovely team sooner. Reformer is my special happy place. I have been going at least twice a week for nearly 2 years and I absolutely love it. Love the instructors who have helped me through the tough times and made me not just stonger, but healthier and happier. My last bone denity test shows my bones are regenerating. In remission from the cancer and feeling fantastic. If I can do it and feel great. Anyone can.
Amanda Bennett
25/09/2020
Amazing and knowledgeable instructors, modern studio and classes for everyone! I always leave with a smile and a nice work out buzz. If you have never done pilates or are experienced this is the place for you. The teachers are super experienced and happy to provide alternatives that are suited to your needs.
Madonna Sharpe
25/09/2020
Love Reform Studios! Scott and the team are incredible and create a friendly and inviting environment. Highly recommend not only giving pilates a try - but a Reform Pilates class. I'm addicted. Thanks for being such a great business and space.
I have tried many pilates studios in the last few years and Reform is stand out great! Here you are more than just a number on the books, you're treated as the individual you are. Its friendly, inclusive, social and supportive. The instructors care about your success and will adapt classes to meet your needs which is fantastic. 1000% recommend
Nearly 2 and a half years later, and I'm still going to Reform Studios. It's remained my happy place and despite what this year has brought us, the team has powered through - providing a fabulous online environment when everything was closed, and then continuing to provide a fun, purposeful and of course safe environment when we returned back into the studio. The team are supportive, professional, encouraging and will throw out extra challenges to you if you are up for it! Love it! Thank you Team Reform Studios! ++++++++++++++++++++++++++++++ Review from May 2019. I am approaching my first anniversary at Reform Studios and what a fantastic year it's been. This is my happy place - a great community of amazing instructors and like-minded people - not to mention I am leaner, stronger and fitter! I was new to Reformer Pilates and now cannot recommend it highly enough (I had pretty much tried everything else over the years) - it ticks all the boxes!
I have been doing pilates at Refirm studios for about 2 years now, I cant give it enough stars?? I have a bulged disc in my neck and have to be careful what exercises I do, the instructors all know me and if there's an exercise I can't do they will give me something else to do !! Thumbs up to all instructors ??????
Reform Studios is an incredible place to come and workout. The staff and other participants are super friendly and the space is always clean. The instructors are always willing to make adjustments for those of us with niggling pain and injuries!
Daniel Spencer
20/07/2020
Fantastic studio and great team of instructors!
Level 1 / 40 Blackwood Street, Mitchelton (Above Miss Kay's)
Level 1 / 40 Blackwood Street, Mitchelton (Above Miss Kay's)
Scroll To Top