If you've landed here it means your looking to support us while we're currently unable to operate from our Studio due to the Government mandated closure. We thank you for your support, and hope you enjoy the online workouts with our Reform instructors, along with some guest instructors too.
Connecting with Online Classes Using Zoom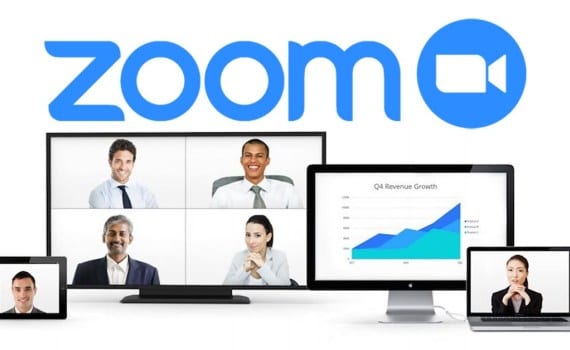 Device or Laptop?
Before you get started with your first Zoom workout with us, it's best to decide whether you are likely to stream our workouts on your phone or other smart device, or laptop. Zoom is compatible with all devices. If you intend to use a smart phone or tablet, you will need to install the Zoom App. You are not, however, required to create a Zoom profile unless you choose to.
Mobile Apps
To download the App on either your iOS (Apple) device or Android visit either the Apple Store or Android Play Store. If you do choose to sign up and create a login, please use the same email address you provided to us when setting up your MindBody Online booking profile (this way any notifications will be delivered to the same email address). 
Step 2
Book Your Class in MindBody
Now that you have unlimited classes available, you can start to book them in! Click 'View Schedule' at the bottom of your screen after clicking on Reform Studios from your favourites list. Our online offering includes the following:
☞ Mat Pilates - Beginners
☞ Mat Pilates
☞ Yoga (suitable for all)
☞ High Intensity Workout (HIIT) 
☞ Pilates for Back Pain
☞ Barre Inspired 
• BOOK - there are places available in this class - book away!
• WAITLIST - the class is currently full, so add yourself to the waitlist (your App will notify you if a spot becomes available)
• CALL - either you do not have passes that allow you to book this class type, or both the class and waitlist are full
Step 3
Locate Your Class Email for Zoom
Now that you have a class booking, you will receive your usual booking confirmation text and email from MindBody Online. However, you will now need to locate your Zoom meeting link, which will arrive on a separate email from FitGrid. Within your FitGrid email is a your class link "Stream Class". Click on this link. Once you have your Zoom App on your device (not required for PC or laptop) you will be able to click on this link and your class will open automatically and start streaming live! Please note, each class will have it's own unique link, so you will receive a new email for each new class booking. If you can't see your email, check the promotional section (GMail) or search for "FitGrid".
If you are connecting to your class via your smart device, you should be directed to the blue and white Zoom start screen. You have the option to Sign Up or Sign In if you have an existing Zoom profile. Alternatively you can connect directly without signing in, however you will have limited features. 
One feature of the meeting you will be able to select as a preferred setting is your 1. camera and 2. microphone status (i.e. you may want to set these to "off"). If you create a Zoom profile and set these to off, and remain logged in, they will stay in the off position each meeting. If you simply open Zoom from your email link without signing into your profile, i.e. as a guest, you will need to re-select your camera and microphone options each time. 
Below are the instructions if you wish to set up a Zoom profile. This is quick and easy, and you can stay signed in once you've set up your profile in your Zoom App.  
Camera and Mic Preferences if Signing In
Step 4
Once Your Connected!
For those who connected directly with Zoom, and have not set any preferences, you will need to mute your device, as too many class attendees with background noise will prevent you from hearing your instructor.  You are also welcome to close your camera, but we would love to see you so feel free to leave this on! This will also assist us if you need any corrections in your form. 
Class Bookings Here
For anyone who would like to book via the full MINDBODY website, you can login below to our booking area, or click the button below to navigate to a full screen version. 
If the schedule below does not load after a few moments, try clicking on the 'full screen' option above. 
FREQUENTLY ASKED QUESTIONS
No, you are welcome to hide your screen (i.e. what your PC camera or phone sees) during your class so that neither the instructor nor other participants can see you. You can also mute your phone or PC so that we can't hear you, and this is the preferred option as this will ensure that any background noise from class participants doesn't interfere with the sound from the instructors session. 
They sure are! We understand the current schedule may not suit everyone, and we will continue to work with you to grow and expand the offering of classes as needed. If you would like to see any of the completed workouts, you can visit our website: https://reformstudios.com.au/recorded-reform-workouts/ The password is listed on the private Facebook group for all Reform Studios online workout members (https://www.facebook.com/groups/220087095722012/). If you are not on Facebook, please message the team on 0403 680 374 and we'll happily provide this the password to you. 
No. The recording will only include the 'speakers' screen, i.e. the instructor, during the workout.
If you would like to connect your workout session from your Android to your TV so it's in a larger display format, this can usually be done without the need for cables. Download the 'Smart View' App from the Google Play Store. As long as your phone and Smart TV is on the same wifi network, you should be able to open your Smart View and connect directly to the TV. (Note, to see your Smart View, swipe down from the top of your screen twice, and search for the Smart View control icon). Connect to the TV, then go back to your Zoom session and this should now be live streamed to your TV as it is now mirrored.  
If you would like to connect your workout session from your iOS to your TV so it's in a larger display format, this can usually be done without the need for cables. However, with Apple products, they will not connect with non Apple TVs. I.e. the standard Screen Mirroring option when you swipe up on your iOS device will unfortunately not connect to a Smart TV unless it is either an Apple TV or Apple compatible. It's worth checking by activating your Screen Mirroring control (swipe up from the bottom of your home screen) and click Screen Mirroring, and see whether your TV is listed. 
If not, there is a work around, that does work but is fiddly. From your Apple Store, download the 'Streamer for Chromecast' App. There are a number of different ones, make sure you get the correct one (Square logo with a casting image in the bottom left corner). Open this and you will see a list of options, select the 'Screen Cast' option (top left).  Select 'Start Mirroring' and you will see a menu, yo need to select 'Chromecast' here, not Zoom. The 'Start Broadcast'. Once you return to Zoom, you will be able to change the orientation of the phone to the screen fills the TV screen. To stop mirroring, swipe up and press stop recording.