GROUP ORIENTATION & WORKOUT CLASS
We want to make sure you have the best start to your reformer experience with us, which is why we offer a 45min orientation class. During the orientation we will run you though some important information, speak to you about any health concerns you may have or any physical injuries, then workout on the reformer for around 30 minutes.  The workout is gentle and designed to provide you with an introduction into the types of exercises you can perform on the machine. 
It's a great place to start as a beginner, and a great way to reintroduce yourself if you're a bit rusty,
Group Reformer Class
'Group Reformer Class' is hosted in our main reformer room, where most of our reformer clients will begin after purchasing an Introductory Pack. Workouts in this room are suitable for beginners through to advanced and are guided by your instructor and also our video workout system (great for visual learners!). Sessions are approximately 43-45 minutes in total and we leave a good gap between classes so that we can get to know you, your body and your goals, and to ensure optimum hygiene.
Beginners Reformer Class
'Beginners Reformer Classes' are also hosted in our main reformer room, including two different time on Saturday. They are a great way to transition from your orientation to a regular group class, as they follow the same format, just with a little slower pace and time to focus on your form and which exercises may need to be adapted to your body.
As we rebuild after the mandated closure of our Studio due to COVID-19 in March 2020, our Small Room classes are currently on-hold.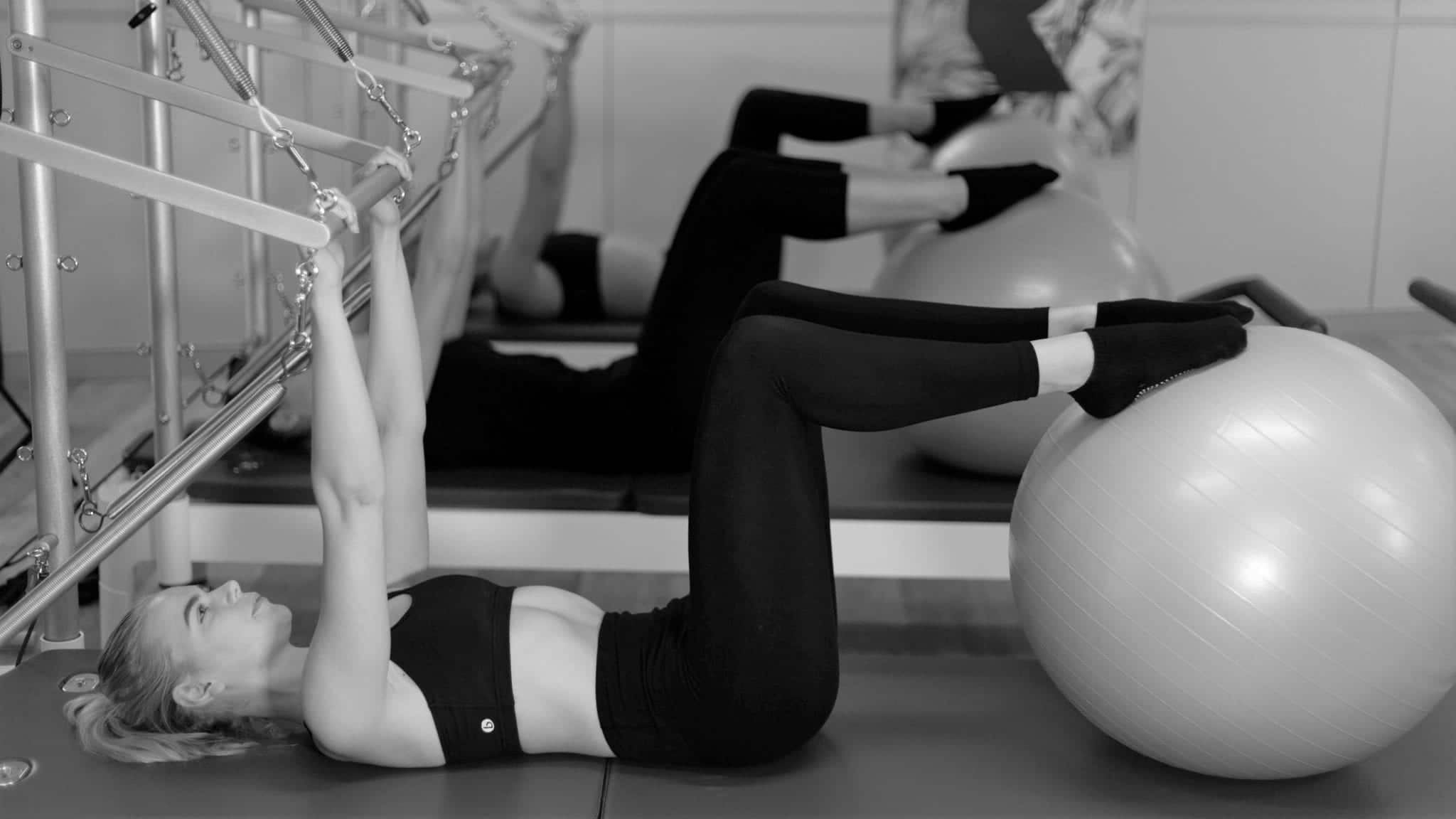 Reformer for Beginners
'Reformer for Beginners' is hosted in our second reformer room on our beautiful Balanced Body machines. With a maximum of six people you will receive extra care to ensure you are getting the maximum benefit from your class. We focus on form so that you are well prepared for a larger group class when you feel ready. This class is also perfect for those who need a little more care to work around an injury.
Reformer Plus Tower
'Reformer Plus Tower' is a class on our new Balanced Body reformers with minimal down-time between exercise series, added variations and extensions to increase the intensity. These workouts may also feature the reformer tower which requires increased core stability and focus to execute these exercises correctly.
These classes are designed for those who are seeking a little more variety from their reformer workout. 
Reformer High Intensity (HIIT)
'Reformer High Intensity' is also hosted in our small group reformer space, and is a class not for the faint-hearted. We've crafted some tough programs that will get your heart pumping, smash some calories and get your sweat on. This class is a all over body blast!
If you're looking to up the anti on your exercise, dive into a HIIT class reformer-style. Not sure, give it a try, we can dial it back as needed.
Reformer Advanced
'Reformer Advanced Class' also hosted in our second reformer room, our advanced classes are designed for those who love reformer and seek a little extra challenge. Bringing in a variety of exercises that you may not have seen in your regular reformer classes (or other studios), here you'll need to push a little harder, hold a little longer and work the brain as much as your muscles. Whilst these are the next level up from our group classes, they are still achievable for those with intermediate experience and without injuries.  
Private Pilates Classes
If you have just recovered from injury, are pregnant or post-partum, have major/multiple health issues or would just prefer more specialised instruction we recommend you start with private lessons. These classes may feature reformer exercises, mat (floorwork) or a combination of both. Most clients who start out doing private sessions with us are able to move onto group classes (if they choose to) within a few weeks.
Virtual (Off-Peak) Studio
All non-supervised classes are currently on-hold while we focus on our instructed classes.
For those who can safely undertake a class without supervision we offer discounted Virtual Studio sessions during off-peak hours. Off-peak times are shown below and are generally in between morning and evening classes on weekdays; and after day-time classes finish on weekends. These workouts are the same as our Group Reformer Studio classes, but they are video-led only ie. there is no instructor present. This is a great way for those with flexible schedules to get all of the benefits of Reformer Pilates at a fraction of the cost. We recommend that anyone who wants to do workouts in our Virtual Studio complete an introductory course of six instructor-led classes to learn the correct technique.